*Update 18.3.2020: England Athletics has suspended all events until the end of April. That means we won't do any recce runs. But we will wait and see what happens over the next few weeks before we decide whether our races from June onwards can proceed. We're missing you guys and hope you're all taking care.*
COMPANY OF RUNNERS cordially invite you to join us for a circumnavigation of the nine noted villages named Roding in the beautiful Essex countryside of the Roding Valley.
Your challenge should you choose to accept it, is to self-navigate on a marathon distance trail course following the highways, byways, trails and tracks around Aythorpe Roding, Abbess Roding, Beauchamp Roding, Berners Roding, High Roding, Leaden Roding, Margaret Roding, Morell Roding and White Roding.
This is a mass start event starting at 9am in the morning.
Please note that there will be three checkpoints on the route approximately six/seven miles apart, and this year we will be starting and finishing at the wonderful Cammas Hall Fruit Farm. Those from last year will recall their glorious strawberries that they donated for our checkpoints.
This event is held under UK athletics rules. A Trail Running Association permit has been applied for. We cannot permit participants aged under 18. Runners are not permitted to run with dogs under UK Athletics regulations.
The course is a mixture of surfaces so trail shoes are recommended.
It will suit runners who have completed a half marathon or greater distance, and who are comfortable at following navigation instructions, GPS files or by reading maps.
We are delighted that Challenge Running Ltd's Challenge FirstAid will be supplying mobile medic cover on race day and even more delighted that these costs are being supported by Finish Line Fund https://www.finishlinefund.org/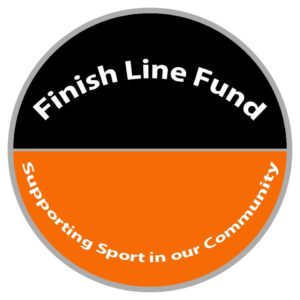 ** Online Registration closes at 8pm on the day before the race. **
TOEING THE LINE:
DATE: Sunday July 26th, 2020
DISTANCE: 26.2 (country) miles
START: 9am
PRICE: £38 (Affiliated) £40 (Unaffiliated)
CUT-OFF: Strict eight hour cut-off, participants must be through the halfway point within four hours
MINIMUM AGE: 18
LOCATION: Cammas Hall Fruit Farm, Needham Green, Hatfield Broad Oak, Near Bishop's Stortford, Hertfordshire, CM22 7JT
PARKING: Free – farm car park