COMPANY OF RUNNERS cordially invite you (at long last after the disappointment of the 2020 cancellation due to covid) to join us for the first ever staging of the Stour Valley Half Marathon which will be held on the same day as the full marathon.
Your challenge should you choose to accept it, is to self-navigate on a half marathon distance trail course following most of the "first loop" of the full Stour Valley Marathon (http://companyofrunners.co.uk/portfolio/7th-june-2020-stour-valley-marathon/)
This will now be a covid secure race. Permit approved by TRA, however it will only take place if govt restrictions allow. For government guidance on COVID-19, read: https://www.gov.uk/coronavirus
There will be 2 checkpoints on the route approximately seven miles apart, including the start/finish area, offering water, sweets and crisps, however we would encourage you to be as self sufficent with fluid and fuel as possible.
Note: RACE IS FULL. No refunds nor transfers after 23 May. Brieifng sent w/c 24 May. There will be no entries on race day. Runners are not permitted to run with dogs. We do not permit participants aged under 18. This event is held under UK athletics rules. Trail Running Association permit #3046. The course is a mixture of surfaces so trail shoes are recommended.
We expect you to be confident long-distance runners who can manage up to 14 miles of trail running in what can often be hot conditions. Participants should also be comfortable with following navigation instructions, GPS files or by reading maps.
Download the half marathon GPX file and route description
TOEING THE LINE:
DATE: Sunday June 6th, 2021
DISTANCE: Approximately 13.5-14 miles
START: waves of 30, start time to be approx 9am. Pre-race brieifng will be emailed in advance (email and video)
PRICE: £25 (Affiliated) £27 (Unaffiliated) – All finishers will receive a technical T-Shirt AND (announced March 2020) a bespoke medal
CUT-OFF: Participants must be through the halfway point within two hours. Slower runners will set off earlier in the start time window.
MINIMUM AGE: 18
start/finish LOCATION: Nayland Village Hall, Church Lane, Nayland, Colchester CO6 4JH
PARKING: Free – Field behind Village Hall
NOTE only ONE toilet will be available
This race will make amazing training for either the SVP100 or SVP50 ultra runs which take place in August.
We are delighted that Challenge Running Ltd's Challenge FirstAid will be supplying mobile medic cover on race day and even more delighted that these costs are being supported by Finish Line Fund https://www.finishlinefund.org/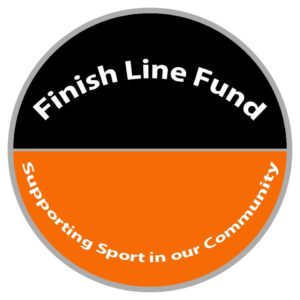 Covid Cancellation Policy: If a race cannot go ahead due to covid, we will initially hope to hold the race later in the year, although a back up calendar has yet tbc. Else we will roll entries over to 2022. (Surely we'll be racing more normally by then?!) Should you prefer a refund, we will deduct a £4 admin fee (it's costing us to process these refunds)
Contact us: For refunds, or with queries, please email companyofrunners@gmail.com with an appropriate subject header ie refund required and we will endeavour to process your email as soon as possible. Please bear with us if you need a reply- it won't always be immediate-we all work in other full-time jobs. As I know you'll appreciate, we are in an ever changing environment, thus guidance is constantly changing, thus our race plans change. Which is leading to lots work/admin for us.